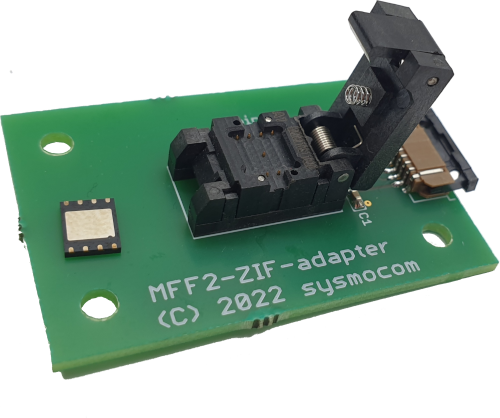 sysmocom announces the availability of the new MFF2 ZIF Adapter, an adapter to use MFF2 SIMs in regular SIM slots.
As Machine Form Factor (MFF) SIMs - which are usually soldered directly on devices PCB - are gaining more and more momentum in IoT, sysmocom reacted on the demand for an adapter to test, debug and analyze such SIMs with existing tools like our SIMtrace board but also other devices with usual SIM card slots.
The Adapter offers the same FPC connector as our SIMtrace board and uses the same adapter cables (not included).
The MFF2 ZIF Adapter is in stock and can be ordered via the sysmocom webshop.