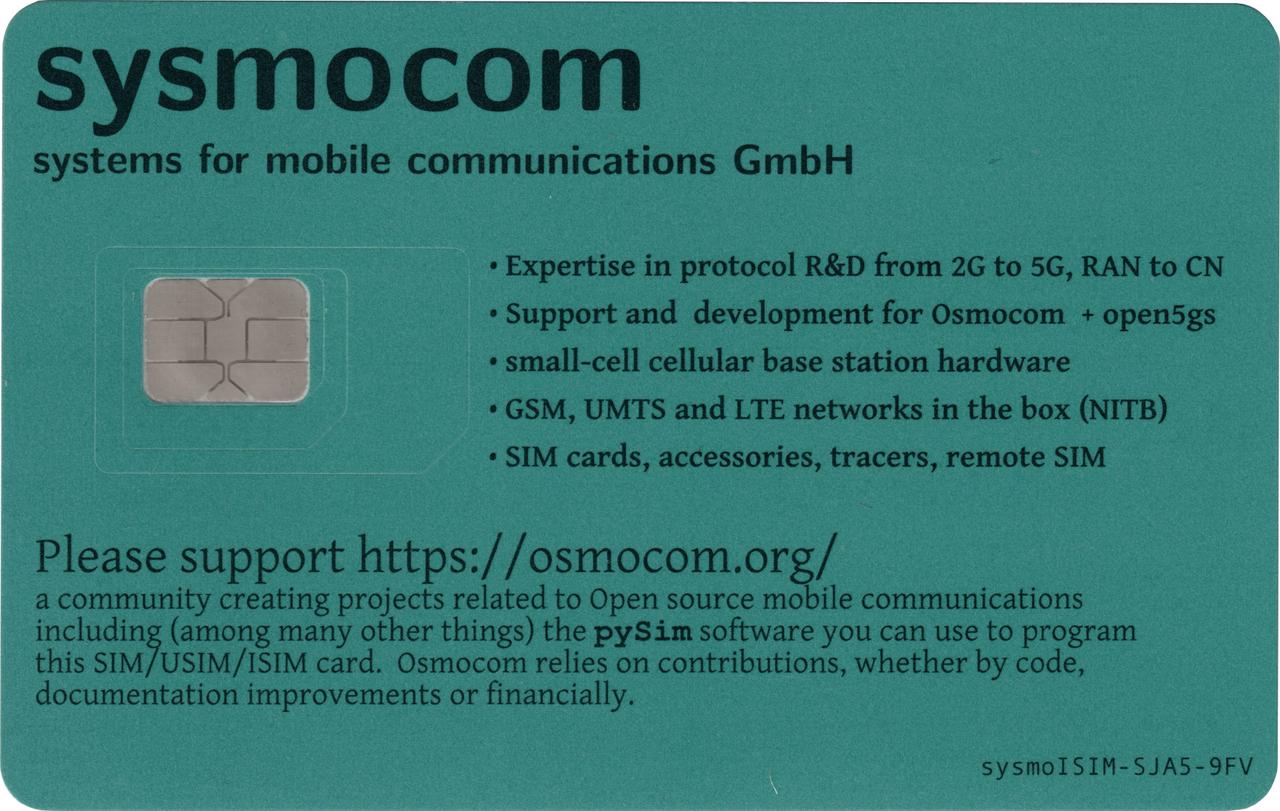 sysmocom announces the availability of its latest generation of programmable/customizable SIM card products, the sysmoISIM-SJA5.
The sysmoISIM-SJA5 is the successor over the earlier sysmoISIM-SJA2.
The update from SJA2 to SJA5 means that under the hood there is a new smart card chip and a new smart card operating system, as well as an updated profile, in-line with 3GPP Release 17. The card now also supports the 3GPP HPSIM application, in addition to the ISIM, UISM and classic GSM SIM applications.
The new card is available in two different variants: 9FV and S17. The S17 option differs from the 9FV option in that it supports the best available 5G security/privacy feature SUCI calculation by the USIM. Using that feature, the concealed subscriber identifier (SUCI) can be computed entirely on the card itself, with the related key material must never leave the secure smart card. The lower-cost 9FV variant only offers SUCI calculation by the ME, where the related key material must be readable and hence is more easy to compromise.
sysmoISIM-SJA5 in 2FF/3FF/4FF form-factor is already shipping to our bulk customers with made-to-order volumes from MOQ-1000 upwards. Individual samples are available upon request. General availability of sysmocom-branded 10-packs in the webshop is expected to start in December 2023.
At the same time, the predecessor sysmoISIM-SJA2 is end-of-life (EOL). We are still selling remaining stock until it runs out, but there will be no more production runs of this old product.
For more information about the sysmoISIM-SJA5, check its product page.