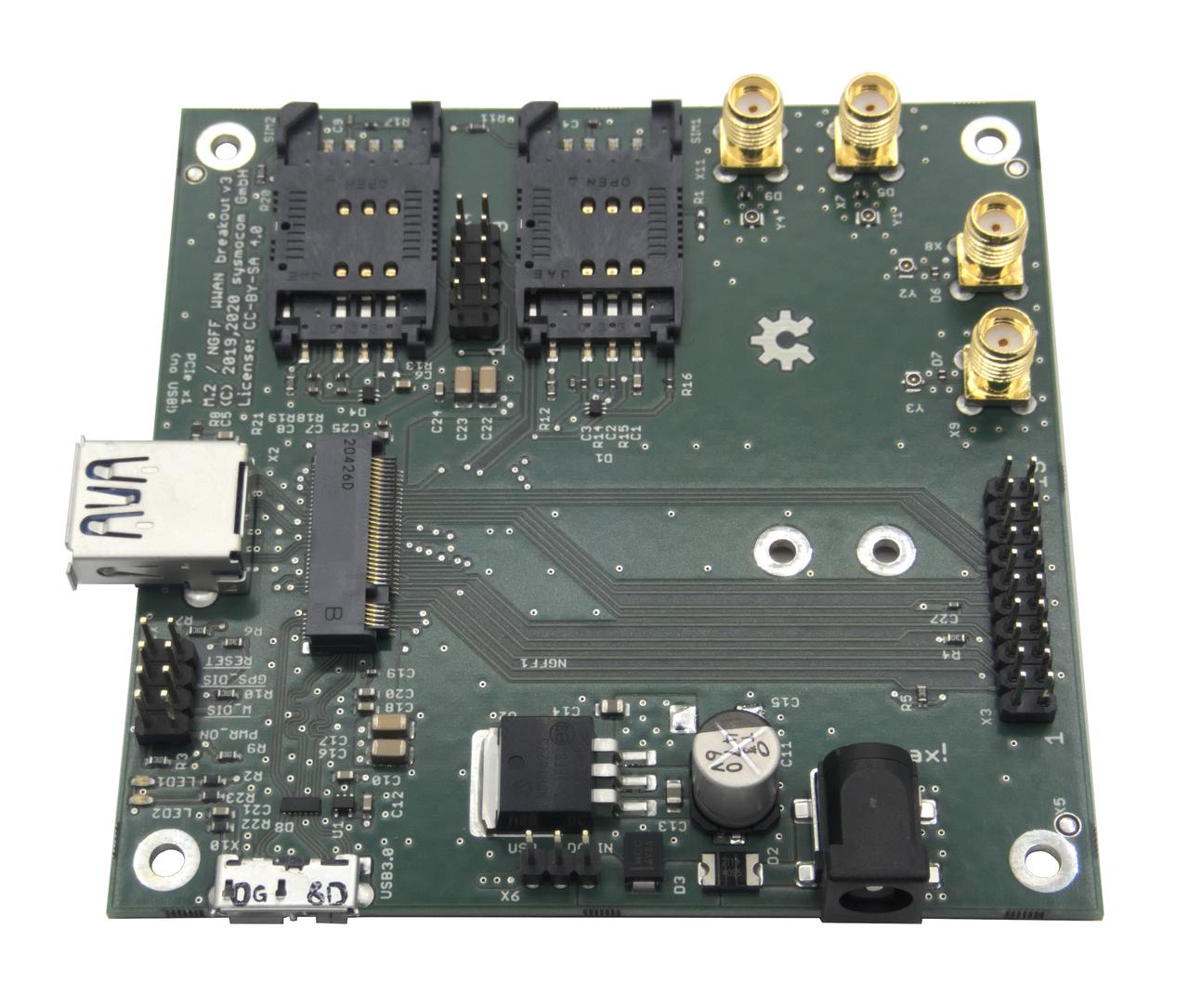 More and more modern cellular modems are being released not in the classic miniPCIe form-factor, but in M.2 (NGFF). Particularly for LTE-Advanced and 5G/NR, this is a requirement as only M.2 has USB 3.0 and a PCIe lane for higher connection speeds to the host processor.
Following the success of sysmocom's miniPCIE WWAN break-out board, we have now released a M.2 WWAN modem break-out board. It can host any M.2 cellular modem and exposes not only the USB 3 super-speed signals, but also the PCIe lane. With the included cable and PCIe adapter, it can be connected to any PCIe x1 slot in a PC or embedded computing board.
To read more information about the M.2 WWAN modem breakout board, please visit the product page.