sysmocom operates a web-shop for low-cost, off the shelf mobile communications related products. Those products are sometimes difficult to obtain in small quantities, and we run the web-shop as a service to the Osmocom and wider mobile communications research community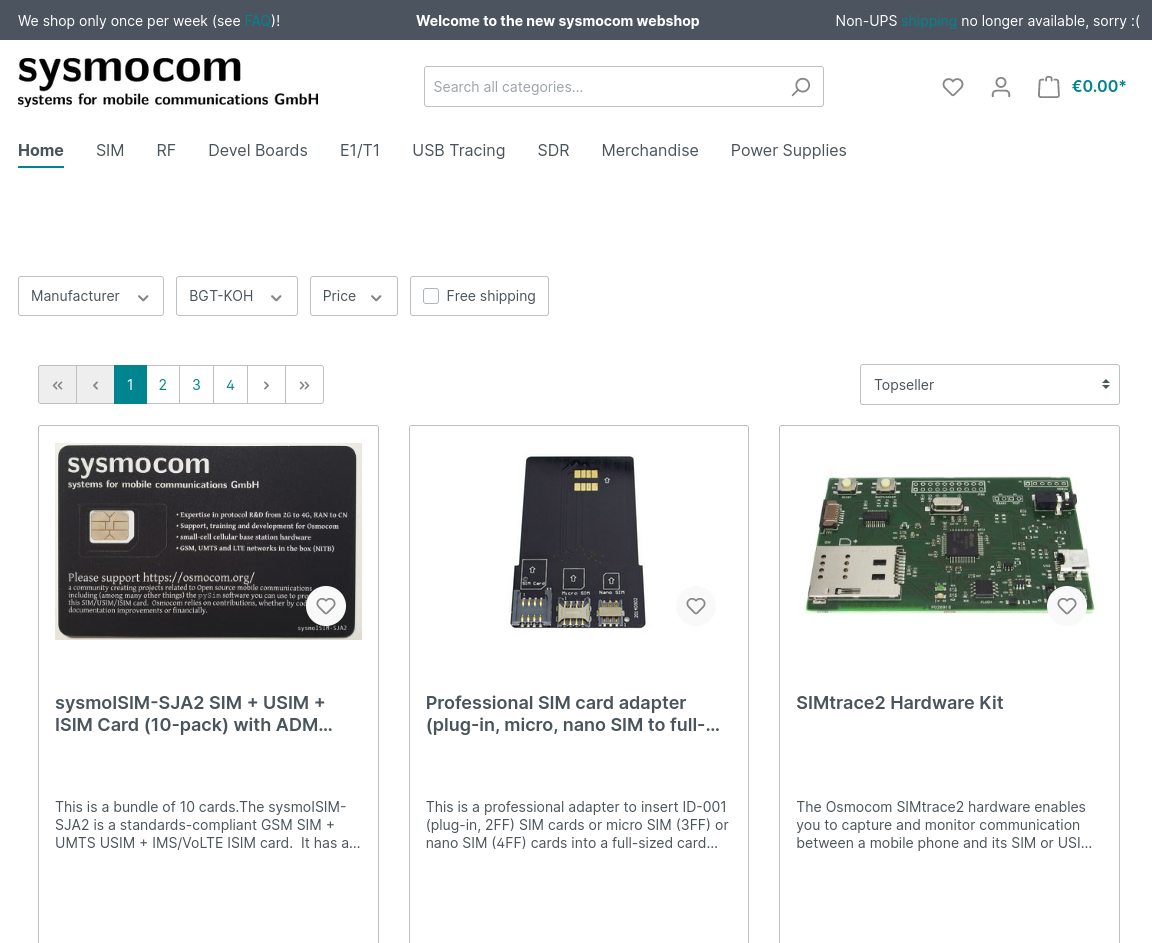 sysmocom Cellular Infrastructure Products like the sysmoBTS are generally NOT available in the web shop! Those products are typically sold as part of a project business, and the detailed configuration, options, support, customization differ from project to project. For inquiries related to those products, please contact sales@sysmocom.de with a detailed description of your project, requirements, etc.
The web shop for the off-the-shelf products/accessories can be reached at https://shop.sysmocom.de/.
Disclaimer
The sysmocom webshop is not the main business of sysmocom. We only maintain and operate this shop as a service to users of the various Osmocom projects and the mobile communications research community. We do not operate this web shop with full-time staff, and shop processing is always at a lower priority than our engineering tasks. For more information see https://shop.sysmocom.de/Information/FAQ-Frequently-Asked-Questions/
The webshop order handling is a fairly automatized standard process, and we kindly request you to order web-shop items only via the automatized process. Any manual RFQ/PO process will suffer from delayed processing, add a lot of overhead and we will not be able to offer the same prices as on the web-shop. Thanks for your understanding.