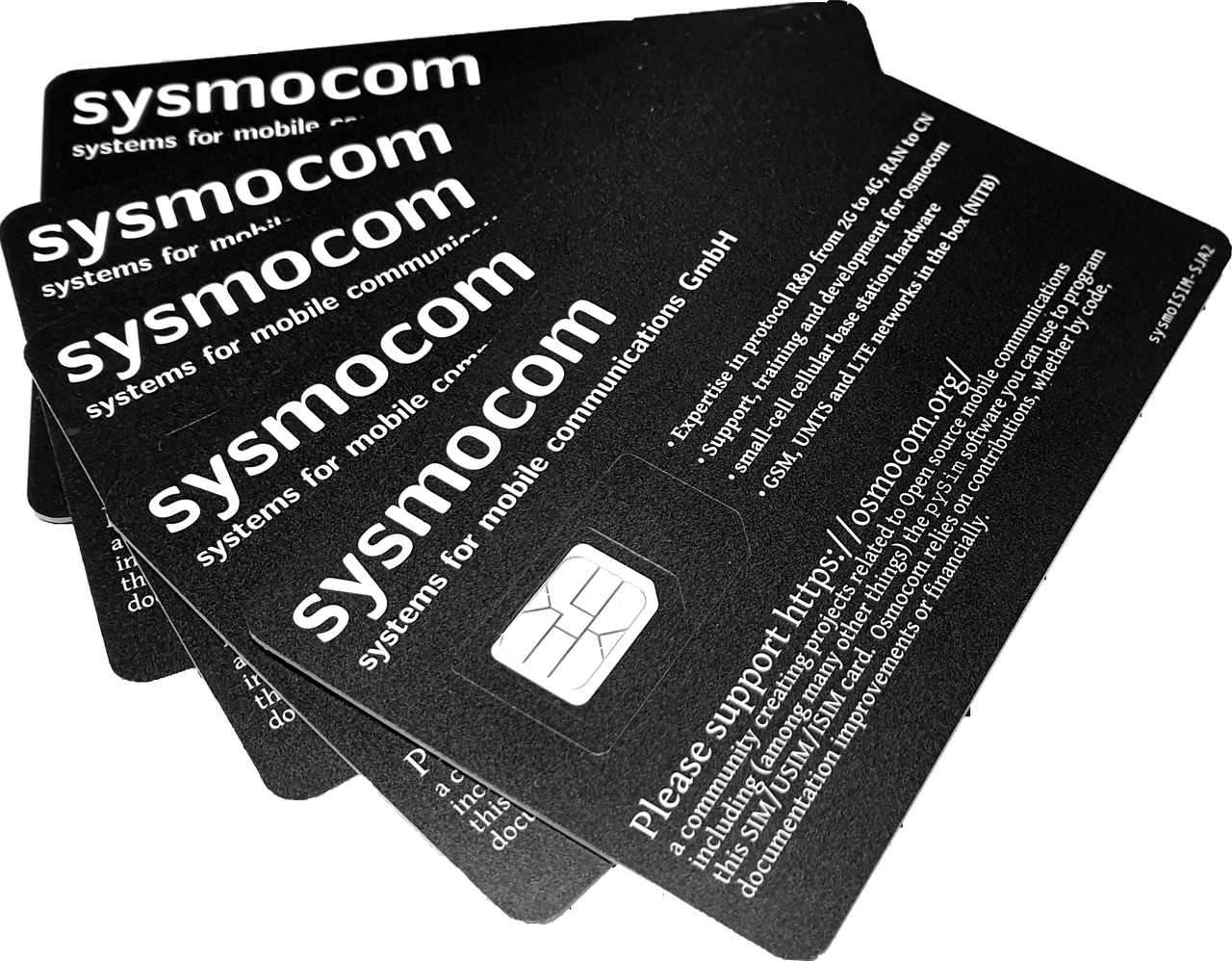 Our standard off-the-shelf programmable SIM card products available in 10-packs are primarily intended for R&D, testing and laboratory use.
For actual trial or production (private or public) cellular network operation, operators typically need bulk quantities of cards personalized according to their requirements.
Customization also includes customer-specific artwork/printing on both sides of the plastic cards.
sysmocom is able to provide SIM / USIM / ISIM / HPSIM products for any type of network, whether 2G, 3G, 4G or 5G - even for GSM-R networks.
The minimum order quantity for customized SIM card products is 1,000 units.
These cards are typically customized in the following ways:
choice of authentication algorithm and related key material (K, OP/OPc)

IMSI, ICCID, MSISDN etc. ranges

specific configuration of files on cards, for example such as

operator/network selection preferences (EHPLMN, FPLMN, etc.)

IMS related confiugration (IMPI, IPUI, ...)

5G related configuration (SUCI, ...)

OTA security configuration, key materials, key lengths, algorithms

pre-installed Java applets

form-factor (half-size or full-size plastic; bridge cut, seamless cut, MFF2)

art-work / printing on both sides (or white plastic)